How to Get Rid of Dust Mites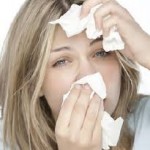 Learning how to get rid of dust mites is important in order to help control allergic reactions in your home.
Dust mites feed on organic materials such as flakes of shed human skin and flourish in the stable environment of dwellings. House dust mites are a common cause of asthma and allergic symptoms worldwide. The mite's gut contains potent digestive enzymes that persist in their feces and are major inducers of allergic reactions. The mite's exoskeleton can also contribute to allergic reactions. Here is a natural remedy for the control of dust mites.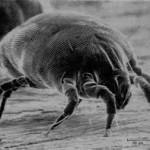 Researchers at Alexandria University in Egypt found certain essential oils to be effective at killing dust mites, the invisible-unless-under-a-microscope creatures that tend to live in bedding, carpets, furniture and drapes. If you want to keep your allergies at bay, eucalyptus and clove were proven to be the most effective oils for eliminating household dust mites.
Here are three tips on how to get rid of dust mites:
Add around 10 drops of an oil in with your laundry detergent when you wash your sheets in hot water.
Fill a spray bottle with 1 quart of water and 20 drops of an oil to spray on upholstery.
By learning how to get rid of dust mites, you can control and limit their impact in your home.