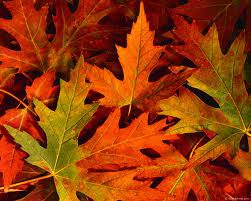 The changing colors of fall leaves are truly beautiful but the bright reds, oranges and yellows can stain your driveway so you might want to know how to clean leaf stains off driveway. On a gorgeous, clear fall day, bundle yourself (and your kids) up warmly and head outside to get to work.
How to Clean Leaf Stains off Driveway
Cleaning the leaf stains off your driveway is a great job that kids can do. Rake or sweep any leaves and debris off the area you are planning on cleaning. Periodically, take time to jump in the piles of leaves with your kids! Dispose of the leaves in compost or green waste. Use a hose with high water pressure to spray off the surface dirt. Sprinkle some laundry detergent with bleach or bleach alternative onto the driveway stains. You may find powdered laundry detergent works better than liquid laundry detergent because of its scouring ability but either type of detergent works. Let the detergent sit on the stains for a few minutes then proceed to scrub the area with a heavy duty shop broom or scrub brush.
Rinsing:
Use the hose with high water pressure to rinse the area, taking off the soap and dirt, and stain. Be careful not to clog up storm drains with leaves at the end of your driveway or on your street
The Rest of the Driveway:
After you've cleaned the leaf stained areas, they will  really stand out from the rest of the driveway. You may wish to clean your entire driveway by hosing it down, sprinkling laundry detergent all around, scrubbing the driveway then rinsing.
Now relax and enjoy the lovely reds, oranges and yellows in your trees and all around you, now you know how to clean leaf stains off driveway.