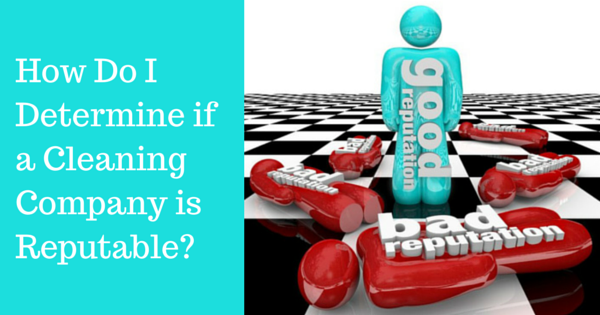 It is easy to say that you have to find a reputable cleaning company. Verifying that they company you are considering is reputable may be a little easier said than done.
It may seem easier than ever to verify that a company is reputable; you can just check them out online, right? Technology is a two-edged sword though because it is also easier than ever for a company to misrepresent themselves as professionals.
Commercial Cleaning Company Names Backed Up by Social Proof
The best way to source out a reputable cleaning company is to find social proof that they are good. Start with the people and companies you know within your network. Ask whom they are using and how they measure up.
Charlie Munger (Billionaire investor) says the best way to grow your business starts with the work on your desk. This means do good work, and you will grow. Finding a company that does good work is the quickest way to finding a reputable company.
When a company provides you a reference whether in person or online, you know the reference is not necessarily independent or unbiased. By asking for recommendations from people you know, you can contact cleaning companies with confidence that the reference means something.
Having trouble getting a recommendation? There are also independent Building Service Worker certifications:
IICRC (Institute of Inspection Cleaning and Restoration Certification)
CIMS (Cleaning Industry Management Standard)
CITS certification through the ISSA (International Sanitary Suppliers Association  the cleaning industry association).
All are associations with strong certification standards.
In the age of technology, it seems easier than ever to verify a company's reputation. Among all the social media platforms, you can find all kinds of independent verification of how a company is doing.
Finding social proof is likely more reliable from a friend or business associate, since you can get more specific about the success and failure a company has had in delivering their service. We do recommend you use social media as another means to verify whether a company is professional and delivers what they promise.
Reputable Cleaning Companies Often Belong to Associations & Trade Groups
Another source for a potentially reputable cleaning company is your local Better Business Bureau. Be sure to read the reviews. In addition, you can check with your local Chamber of Commerce to see if any cleaning companies are members. Membership in other associations like Building Owners and Managers Associations can indicate a certain level of involvement in the cleaning industry, but it does not necessarily mean the cleaning company is reputable.
Checking references is always advisable before you start a relationship with a new cleaning company. Always keep in mind that the company is giving you names of people who will likely give good reviews since they were chosen for you to contact. A better way to seek references is to ask for a list a 10 or so current clients that are similar to what your needs are. Tell the potential cleaner that you plan to call at least three to ask questions about how they deliver their services.
Insurance & Licensing
In searching for a reputable company there some other keys factors to be sure that you investigate.
Insurance and bonding
You must verify that they have proper insurance coverage. In most cases, cleaning companies are in your building or business after hours. If they leave a mop sink running and cause a flood, you need some recourse if they cause damage.
What you must understand:
Liability coverage has limitations. Liability coverage is coverage for accidents and does not cover negligence.
Bonding is very difficult to get and often companies will use the phrase that they are bondable and are not actually bonded.
Certain insurance limitations make it even more important to find a reputable company. Always ask for the paperwork to support their claims of insurance coverage.
Training and technical skills
If you have a business that requires technical cleaning or specialty skills look for a company that can demonstrate those skills. This can be done by the above-mentioned social proof or through accredited programs that the company may or may not be using.
Associations like the ISSA (www.issa.com) have accredited training programs that demonstrate technical cleaning skills of all types.
Many states and provinces have basic vocational training programs that certify individuals in certain cleaning skills. That act as vocational training for entry-level workers to get higher skill levels and more advanced job opportunities within the industry.
The IICRC is another association that has detailed training and certification programs.
In the absence of finding social proof that a cleaning company is good, be sure that they have one or more of these independent certifications.
Management skills
In looking for a company that is reputable, verifying that the management of the company has the requisite skills to be successful is equally as important. Can the company demonstrate the skill and experience in areas similar to the type of cleaning you are looking for?
Does the management of the company you are looking at have a management-training program? Many associations including the ISSA have management certifications as well. Seeking out companies with these certifications is a very helpful tool in finding and verifying that the company you choose is reputable.
Conclusion
The cleaning industry is a multi billion-dollar industry with some 60 billion being spent on cleaning supplies alone per year. Given the size and scope of the industry there is plenty of innovation on an ongoing basis in this industry. Finding a company that is abreast of these innovations and that seeks out training and knowledge is a great way to ensure that you end up with a reputable company that makes your job easier and will make you look like the hero for finding a company that adds to your bottom-line by not being a drag on your or your companies resources.