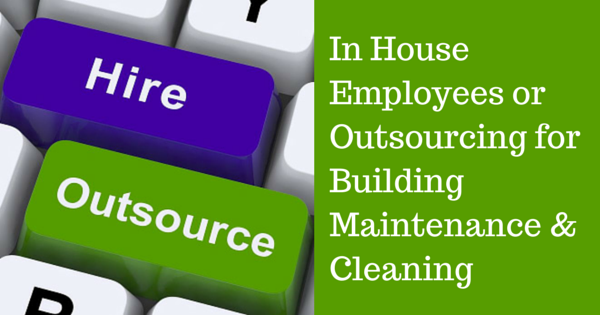 Is your company trying to determine how to handle facility maintenance and cleaning? Would it be most cost effective and efficient to outsource or hire in-house employees?  If you are in the process of comparing in house employees costs and challenges vs outsourcing, then this post is for you.
Property managers and facility executives are on the front lines in terms of a building's operations. When the AC breaks down, or a toilet is stopped up, they get a call and are expected to get the job done faster than fast, and get the building running properly again. It is possibly the most under appreciated of responsibilities in an organization that is until there is some kind of building emergency or issue
There are so many areas that are beyond the control of the facility manager. Budgets and resources are often handed over to them with minimal input, and they have to figure out how to utilize them efficiently.
Building Maintenance Issues
A primary concern for facility managers is the numerous unpredictable issues that can affect the operations of a building. There are so many outside influences that can derail normal operations of a building including:
equipment breakdowns
burst pipes
cleaners calling in sick.
Regardless of what the issue is, the facility manager is expected to get it fixed in the shortest time possible, so the employees or tenants do not have to suffer an inconvenience for long.
Facility Maintenance Planning
One area of direct control a facility executive has is the planning process regarding personnel he or she has at their disposal. Unless you have a large facility or manage a large building, you will rarely have a full-time building engineer to maintain or work on building systems. This means that most facility managers will have to plan for outsourced maintenance support.
How to Determine if You Need to Outsource
Step 1: Determine the level of expertise that you require to accommodate facility functions. Facility functions include engineering, leasing, space management, maintenance, and cleaning.
Step 2: Determine if you have the ability and resources to support training and development of employees in various facility operations positions. If the answer is no, you should turn to outsourcing. Ultimately, outsourcing is a common practice because it allows for you as an organization to focus on your core competencies.
Outsourced maintenance service providers make facilities maintenance their core competency, with efficient staffing and compensation. This enables them to attract and retain the most qualified employees in any technical specialization. – Cherry Logistics
Three Areas to Fully Evaluate Before Outsourcing
Competence
What is your organizations expertise in each area of your facility?
In areas where you struggle to find staff or the skill level is not high enough, you will want to seek out additional expertise from an outside service contractor. However, the counterpoint to this is some managers feel that an in-house staff is more responsive to needs and requests. As technology advances, and communication becomes quicker and more efficient, finding service companies who are engaged and responsive is not difficult.
Quality
What is the quality of the work produced by your in house staff? Do issues relate to equipment or building issues? Are issues related to staffing levels or response times?
In a recently published property management quality survey, respondents state that improved service is the number one criteria for increasing tenant retention. This makes the quality of the services delivered in a facility or building an essential component to success. If your company has weakness in any area, outsourcing to a company with strong skill sets in that area could be a critical business decision.
Cost
Cost is a primary consideration in this whole process. How much does in-house staffing cost and how are those cost controlled? Factoring in wages,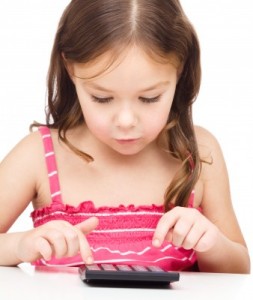 benefits and overtime and any additional employee related costs, one needs to compare those numbers with the costs of outsourcing to a company who looks after those expenses.
Depending on the size and complexity of your building, these costs may be hard to predict. This makes outsourcing more attractive since typically you have a fixed and level service contract. For budgeting purposes, outsourcing may be ideal when it comes to controlling and predicting costs.
Conclusion
In general, among most facility managers, outsourcing many service related contracts is the most common business practice. In facilities that are larger and more complex such as educational or health care facilities, in-house maintenance and cleaning are more common. However, as ever increasing budget constraints get passed down to facility managers, outsourcing is becoming more and more common, even within those large complex institutions.