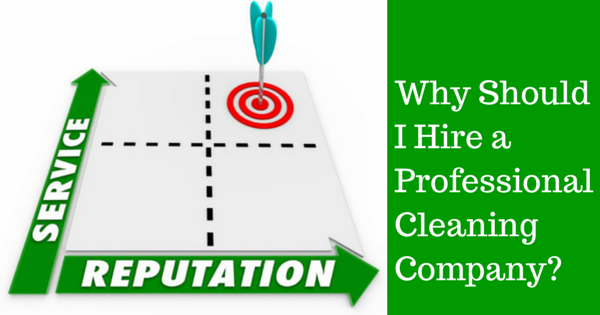 Have you run into issues with your current cleaning company? Are you looking for a cleaning company to handle maintenance and cleaning at your facility for the first time?
It is important to know that any cleaning company you are considering will have the requisite skill and technical knowledge they need to successfully take care of the tasks you are contracting to them. You must be sure they will successfully handle unexpected events if and when they occur.
Why to Look For Professional Commercial Cleaning Companies
Sourcing out a reputable cleaning company is an essential first step to successfully managing properties and facilities. Any service related issues are easily correctable when you are dealing with a professional, reputable company.
More often than not your cleaning suppliers will be in your buildings after hours. Ensuring that you have hired a cleaner with competently trained individuals will be an asset to you in the long run.
There are several important reasons to ensure you are dealing with a reputable company:
There is a very low barrier to entry in the cleaning industry. Both in the past and currently, very little or no capital is needed to start.
Night work hours allow for a person to have a day job. So seeking out additional skill sets and training may not be a priority to this type of worker or company.
In general it does not require a high level of education or certification.
When something happens that's makes you wish you had a reputable company its too late, usually a major incident has already occurred.
Offers flexibility of having an additional resource, a reputable company has a wider range of experience and skill sets that you can rely on in times of need.
How to Ensure You Hire a Reputable Commercial Cleaning Company
With the entry barrier being so low for someone to start a cleaning business, how can you be sure you hire a reputable facility or office cleaning company? How can you be sure they have consistently reliable service? How do you know they have the skill and requisite experience you need?
Given that no high level of education or certification is required, you will want to look for verification of the appropriate skills and experience of the cleaners, technicians and anyone else who is providing a service to you. Whenever you are hiring a new cleaning contractor, we recommend that you seek out 3 bids and use a standard RFP process.
Watch Out for Companies That 'Look' Legitimate
While the advances in technology are helpful for most industries, it does make it even easier for a company to put up a website, get a number and print some business cards and they are in business. It is easier than ever for someone to represent themselves as a professional company, without any kind of real skills or experience. But they can have great looking cards and a website which can make them look like they are professional with relevant experience.
As a manager or executive in charge of building operations, outsourcing is considered a standard business practice. Finding a reputable company is a critical component in your risk management plan. In addition, you need to rely upon a solid company to make sure your facility is always meeting high standards of cleanliness to keep your workplace attractive to customers and healthy for employees.
If you need help with any aspect of procuring maintenance, repair or operations services, download our free MRO Purchasing Guide below.