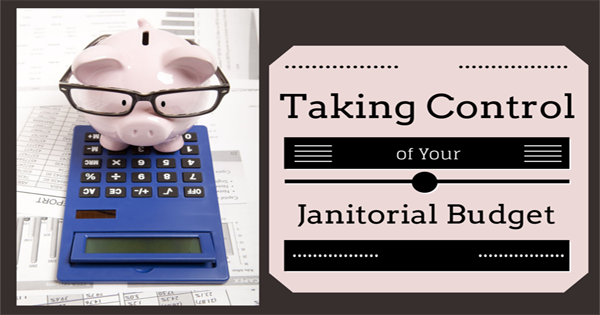 When it comes to your janitorial budget, do you look exclusively at hourly costs? Do you sometimes also factor in supplies?
These are the normal costs that property managers consider when determining their commercial cleaning costs. However, as you dig into the details of your bids, budget, and balance sheets, you might be surprised to learn how many details go into a janitorial budget.
As you start reviewing bids and contractors for hire, you'll quickly find that there are other important details that must be taken into consideration. Having a solid understanding of the types of costs that impact the price you pay will help you regain control over your budget.
Top Factors That Impact Price and Budget
Janitorial costs are mostly labor. Still, even within labor costs there is quite a bit of variety. The players in your market, the prevailing economic conditions, and more have a direct impact on the labor costs you can expect to pay.
Your scope of work plays a major role in determining the cost of labor. When preparing the scope of work before requesting bids, you must define the following:
The total amount of space to be cleaned
The frequency of cleaning
Types of surfaces to be cleaned
Number of people using the space (is it a retail building, office space, common area, etc.)
What type of equipment is needed to clean the space?
What type of chemicals do you want or expect to have used?
What type of specialized work must be done?
What type of floors do you have?
What are the desired outcomes for each area?
What types of supplies do you have or do you expect your contractor to have?
There is a lot of variance in costs depending on the type of cleaning work required. For example, a retail outlet will have higher volumes of traffic than an architectural office and therefore will require a different type of cleaning service.
Determining the scope of work is the first step toward breaking down your budget. As you begin completing your spreadsheets with the expected costs, you'll quickly find out that it is critical to include extra detail when outlining your scope.
Creating a Detailed Scope of Work

You must include all of the necessary items and details in your scope to give your cleaning contractors the most accurate glimpse into the job. Adding detail makes it easier for you to manage your budget and ensure that there are fewer communication errors down the road with the contractor you hire.
Here are some of the most commonly missed yet most crucial  details in the scope of work:
What is the building exterior like? Does it need to be cleaned?
What is the building interior like? Does it need to be cleaned?
How do you expect garbage to be handled?
Do you expect the cleaning crew to recycle?
How many and how big are the washrooms?
How many and how big are the office areas?
How big is the lobby area?
Are there reception areas? If so, how big are they?
Are there carpets and entrance mats that must be cleaned?
How high are the ceilings and walls? Do they need to be cleaned?
Do you expect the cleaning crew to clean air vents?
Are there blinds?
Do you want the cleaning crew to dust on low and high levels?
Is there furniture that must be cleaned?
Do you want the cleaning crew to clean the interior and/or exterior windows?
Are there any partitions to consider?
Will the cleaning crew clean the doors? Do they need special access?
Are they responsible for the parking areas?
Are there elevators and/or escalators that must be cleaned?
Do you have hard floors? What is the flooring type? What is the desired outcome to be achieved for the floors? Shiny at all times or just free of dirt and debris?
Is your cleaning crew responsible for replenishing consumable supplies?
Break down section by section. In each area, consider the specific outcomes you expect the cleaning contractors to achieve. For example, when defining garbage, do you expect that the cleaning crew will wipe up any spilled coffee on the wall? Or simply take out the trash without cleaning the walls?
You will also want to consider the type of equipment you expect to see used in your facility. Sometimes, commercial grade vacuums must be used with High-Efficiency Particulate Air (HEPA) filtration. Without specifying this, you risk your cleaning contractor using a residential vacuum, or even no vacuum at all.  (It is certainly not unusual to see cleaners sweeping carpet in order to save time)

For extra details about what you should include in your scope of work, check out ISSAs bidding and workloading industry standards. These offer even more insight into the detail that goes into determining janitorial budgets and timelines.

Determining The Market Rate for Cleaners in the Area
As you narrow your scope of work, you will see how much impact each of these items has on the price. There is a significant price difference for various desired outcomes, equipment used, chemicals used, etc. Without specifying that up front, it is impossible to manage your budget and determine the market rate for cleaners in your area.
Another important factor to consider that determines the market rate for cleaners in your area is whether your contractor is licensed and insured.
If you are contracting out your service, you want a company that has a proper business license in your area. In addition, the business must hold liability insurance, be compliant with government regulations and payroll requirements, and have registered to comply with workers compensation boards.
Require proof that the company is properly licensed and bonded, and ask how the employees are screened — this is important as the cleaning employees will be inside your business at night, as thefts can occur. –CostHelper.com
In addition to the legal and government requirements, you have your own individual requirements to take into consideration. The professionalism of the company itself is important to your property's reputation and image. Are they certified in any way? Are they a member of any boards or associations? What do they invest in equipment and training? Each of these impacts price and market rate.
Conclusion
It is easy to be underwhelmed when creating a janitorial budget. Just setting a straight hourly rate based on the market or minimum wage might not be enough to cover the actual costs. Consider the risk of liability. Although the company's bid for minimum wage per hour might seem enticing, it probably means that they are not fully legally compliant or a professional organization.
Ready to make more cost-effective decisions for your property? Get our free report, Dynamic Planning for your MRO Business Needs: How to Apply Cost Effective Strategies when Procuring Maintenance, Repair, and Operations Services for Your Business. In it, you'll get insider tips on how to make the smartest decisions for your buildings cleaning needs.