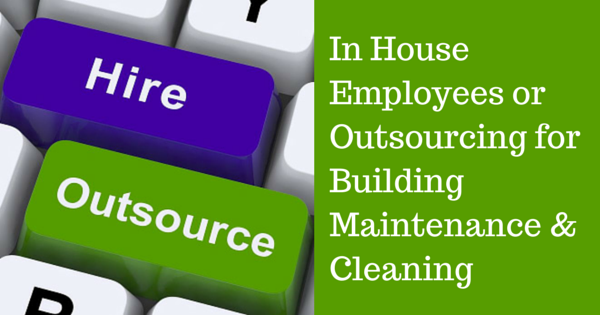 Is your company trying to determine how to handle facility maintenance and cleaning? Would it be most cost effective and efficient to outsource or hire in-house employees?  If you are in the process of comparing in house employees costs and challenges vs outsourcing, then this post is for you.
Property managers and facility executives are on the front lines in terms of a building's operations. When the AC breaks down, or a toilet is stopped up, they get a call and are expected to get the job done faster than fast, and get the building running properly again. It is possibly the most under appreciated of responsibilities in an organization that is until there is some kind of building emergency or issue
There are so many areas that are beyond the control of the facility manager. Budgets and resources are often handed over to them with minimal input, and they have to figure out how to utilize them efficiently.
Continue reading "In House Employees or Outsourcing for Building Maintenance"