How To Clean A Kitchen Blender
A kitchen blender is a useful appliance that can be utilized for making drinks, smoothies, milkshakes, sauces and soups. They are inexpensive, a must-have in any kitchen and easy to clean. Two types of kitchen blenders are the ones with a base and separate carafe, and a hand blender where the blade end is dipped into another container like a tall glass or bowl.
Cleaning a kitchen blender is very easy. Typically, for a blender with a carafe and base, the carafe and base come apart into pieces for easy washing. All of these pieces can go in the dishwasher or be hand washed in warm soapy water. (Watch out for the sharp blades!) If your carafe has a rubber washer in the base, it is best to hand wash it in warm soapy water instead of the dishwasher.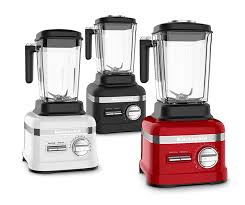 Glass carafe blenders retain a nice look longer because the plastic carafes can get a scratchy and frosty appearance. A glass carafe is dishwasher safe whereas a plastic carafe should probably not go in the dishwasher and instead be hand washed.
The base of the blender and cord can be wiped down with a damp cloth. Do not submerge the electric base of the blender in water.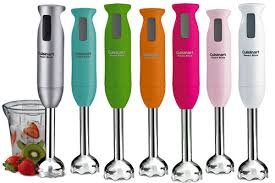 Hand blenders are typically while plastic or stainless steel. The washing methods are the same for either surface. For hand blenders, do not submerge the whole appliance in water. Only put the blender end with the blades into warm soapy water. Swish the blades end of the blender through the water. This should be sufficient to remove the food bits attached to the blender blades. You may also use a cloth to wipe off any stuck on food. Be careful of the sharp blades. Do not put a hand blender into the dishwasher.