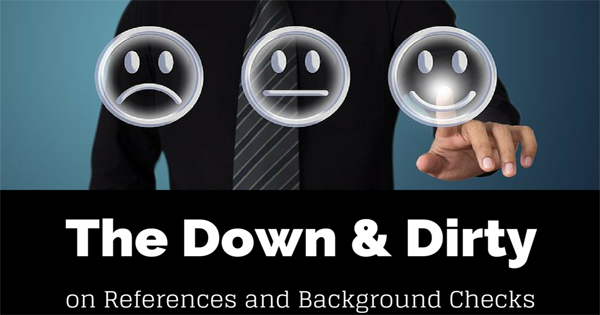 Reference checks can be a key method to determine whether or not your potential new supplier has what it takes to be successful. But knowing how to check references effectively is not always clear. How can you make sure you find out the truth about the supplier knowing that the references they provide will typically be customers who have had positive experiences with them?
In this article you will get some tips and techniques to get the real truth when checking references.
In the cleaning industry getting a reference check is crucial. In most cases, you have your cleaner come in after hours and you want to ensure from a risk management point of view that you leave no stone unturned. This will limit the chances that you will have issues when it comes to your night cleaners.
Continue reading "The Down and Dirty on References and Background Checks"