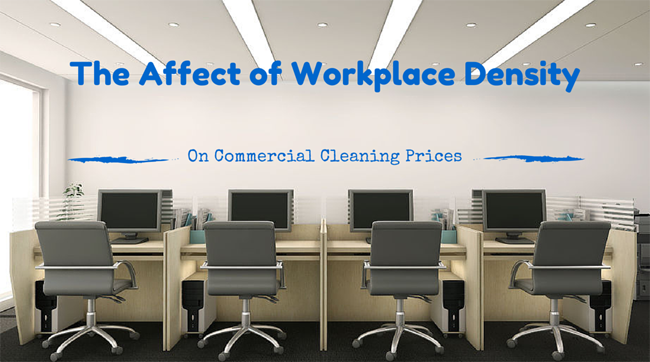 In the UK in 2008, the workplace density was 1 employee per 128 square feet. In 2013, it was 110 square feet per employee. So when analyzing a 25,000 square foot office you could have 15% more employees working in the same space.
When looking at time and motion studies, it takes 30 seconds to empty and replace a garbage liner. Just calculating the garbage liners for the increased amount of workers that's more than 71 man-hours per year just for the garbage cans.
Depending on the rate of pay and corresponding expenses, that's another $150 per month just to empty garbage cans in an office many would consider a smaller sized office. Since 2008 where the global economy has seen major changes, it seems reasonable that budgets for cleaning have lowered instead of keeping pace with the increased density of workplaces around the world.
Continue reading "The Affect of Workplace Density on Commercial Cleaning Bids"