When is it time for air duct cleaning?  How can you clean air ducts yourself?  What should you look for in an air duct cleaning company?  Continue reading for answers to these questions and do it yourself tips.
Air duct cleaning is a must if you have mold, rodents or your air ducts are clogged with dust and debris.  However, besides these circumstances, most systems do not need air duct cleaning.  The air filter traps dirt and keep sit from entering your home.  If you suspect you have mold, rodents, or an excessive amount of dust, then you'll need to decide whether to clean the ducts yourself or hire someone to do it.
Do it yourself if…
You have gotten rid of rodents completely
Mold is minor and hasn't overrun the entire system
Your air ducts are easy to access
Have a professional do it if…
You still have rodents
Mold is extensive or in hard to reach places
You air ducts are hard to access
You would like the entire line of ducts cleaned
Air Duct Cleaning:  Doing it yourself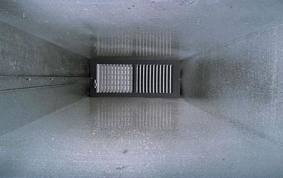 If you choose to clean your ducts yourself, the first thing you'll need to do is turn the system off.  You'd hate to be cleaning a duct when the air conditioner comes on blasting you with cold air and dust!  Once you've turned the system off, remove the dust covers.  You can clean the dust covers with a mild household cleaner while they're off.  Wear gloves to keep your hands cleaner.
A vacuum with a hose and nozzle attachment can be used to vacuum the duct first.  Use duct tape to tape the nozzle to the hose, so it doesn't fall off while you're using it.  Once you've vacuumed up the large particles of debris and dust, take an inspection of the walls of the ducts.  Are they free from debris? Are they intact?  If you see something that worries you, call in a professional to perform an inspection of his/her own.  If your ducts look fine, you can then take a wet brush or rag and wipe down the interior of the duct.
Replace the dust covers and turn your system back on!
Air Duct Cleaning:  Hiring a Professional
If do it yourself maintenance isn't your thing or you suspect you have a problem too big to handle, there are a number of companies that can clean your ducts for you.  Take into consideration the following things when choosing a company: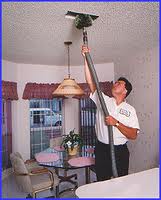 How much experience does the company have in the business of air duct cleaning?
What licenses does the company hold?  There are no national license required, but many states require a local license.
Does the company use any "moisture" methods?  If so, be sure it has a plan to avoid mold that often grows with moisture.
Does the company use an chemical treatments or biocides?  If so, find out why.  Many of these are unnecessary and some can even be harmful.
How does the company protect you, your family, and your belongings from the dust?
Does the company provide an inspection and estimate before beginning any work?
Remember, air duct cleaning only needs to be done on rare occasions; if  a company recommends frequent cleaning,  you may want to get a second opinion.
Recommended Products
[amzn_product_inline asin='B000WTO0AK']
[amzn_product_inline asin='B000I0UU5C']