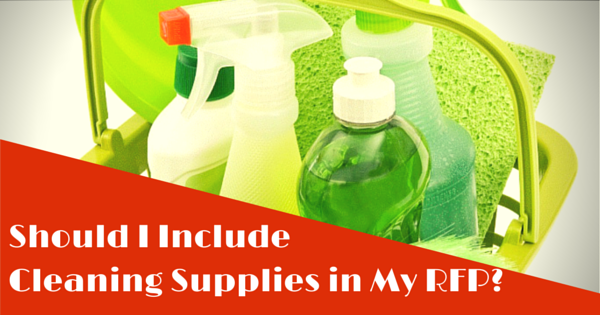 When going through the detailed process of creating your RFP (request for proposal) you will come to the question of whether to include supplies within the RFP.  In this article, we address the top 3 factors you need to consider.
1) Size and complexity of your facility
Is your facility or building large?
Do you have multiple locations?
These are often the biggest factors in deciding whether to include the ordering and managing of supplies. No matter how large a facility is, I have never seen adequate planning for the storage for cleaning related items.
I have seen many large and beautiful buildings with barely a thought for how the design allows for the maintenance of the building. Continue reading "Should I Include Cleaning Supplies in my RFP"